played L4D again todae.. haha.. was quite happening todae.. first i met DOMINIC there.. haha.. 2nd we almost got into a fight..
din noe i had such great appeal tat even younger guys r interested in getting to noe me.. wahahaha.. =P
caught tis from the candy toy catcher.. seriously its an addiction lor.. 2nd to gambling.. haha.. aft catching tis toy now i hv e urge to go marina sq to try my luck at e cinnamonroll toy tat ive been eyeing on for ages..
a huge crowd turned up at PS tis aftnoon to catch a glimpse of LEE MIN HO e korean guy who acted in the liu xin hua yuan.. e crowd was so huge tat many shops were foreced to close their shutters.. but the event was cancelled due to security reasons.. WTF la!!!! total waste of time.. n i even broke my nail aft being stepped on.. CRAP!
1:06 am
scrumptious lunch @ shokudo
dessert in tis jap restaurant which sells many fruitty tarts.. tis is e mango tart we ordered.. also ordered strawberry & banana choco tart.. one slice is $7.50


1:51 am





pics from ZIRCA is up!!
CLEO'S 15th birthdae party.. free flow of drinks, band perfomance & fashion label's showcase of clothes.. models clad in triumph's bra and male model's abs & more abs! haha..
10:47 pm
11:55 pm
feel v lost without my iphone & lappy.. nw i cant use the computer in the comfort of my room.. don reali like e feeling.. bleah..
im finally gonna tk my finalt theory test tml! yay.. hope i pass.. don wish to go thru more rounds of final theory evaluation..
*next up would b the photos from
ZIRCA
party! will upload once i get my lappy back.. stay tune! =)
9:46 pm
11:33 pm
A 'LIL EARLY ANNI CELEBRATION IN BABE'S HOUSE..
i cooked 2 of babe's fave dishes.. nt too bad for a first timer.. haha.. =)
pork and shitake mushrooms in black sauce

egg omelette wif prawns
3:44 pm
1:04 am
11:03 pm
its L4D again on a saturdae!!
me & meijun in e lan shop
1:41 am
cheeze!! =D
michelle is deep in thought
UniSim students and their relatives who graced the floors of SIM.. wad a sight!
Overall, i tink the movie is jus mediocre.. nth tat keeps u at e edge of ur seat.. the movie shows the bleak look into the future of humanity's pursuit of perfection and the reliance of technology.. Peppered with actions & heartfelt moments, the movie ends off well leaving us with a food for thought..
11:04 pm
bling
-ed my calculator!! e crystals
wld
look more outstanding if e cal was black but sadly i din manage to find
ani
black cal to my liking.. din
hv
ani
pretty pink calculators also..
haha
..
9:41 pm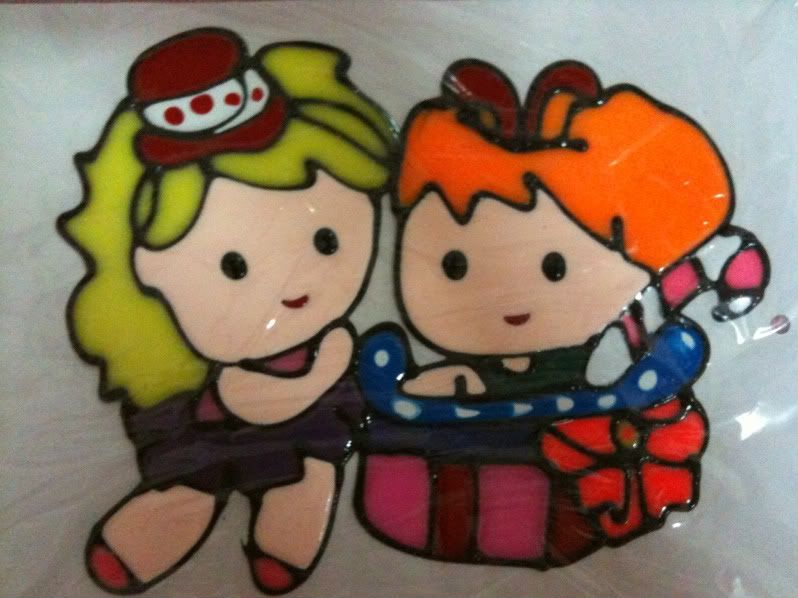 while waiting for e movie time me & babe did tis to kill sm time.. nt sure wad tis is called.. u squeeze e paint into e gaps den heat it in e oven to solidify.. v kiddy but its MESSY FUN! haha..
my fave tim dum @ geylang 126
8:49 pm
din noe wad to do on a Mid Autumn Festival night.. planned to go the chi garden but sadly there isnt ani celebrations there tis yr.. so went to catch the movie THE UGLY TRUTH after hearing the positive reviews on the movie.. haha.. my verdict after watching the movie?? HILARIOUS!! all the sex talk in e movie is super funny la.. lol.. and the facts tat dey talked abt regarding men and women is interestingly true.. men definitely place great emphasis on the visual effect.. character is impt but its SECONDARY to LOOKS.. haha.. SUPERFICIAL, but tats a FACT!
~~~~~~~~~~~~~~~~~~~~~~~~~
here are some recent pics tat i took:
1:11 am


Free Cursors
Myspace Layouts
Myspace Comments