i spent my sat afternoon lazying around in my house wif babe.. babe's crazy over peanut soup so i cooked peanut spareribs soup for babe wif spag for lunch.. =)
after eating babe jus slumped his big FAT ASS onto my bed n slept thru e whole afternoon.. no wonder he has grown fatter since e first time i met him.. hahaha..
nite time we went to the jurong hill fishing place for prawn fishing
tgt wif
terence.. spent 4h there & caught a record no of prawns.. total 23 prawns caught!! its alr considered an acheivement.. haha.. normally we only manage to catch 4-5 prawns..
we were v mean and tortured the poor prawns.. the prawns had their limps severed, went for a bungee ride, got stepped on and got dragged on the floor.. lolx.. but they managed to survive all the ordeal.. they've got a strong will to live! hahaha.. they were still jumping away on the way home..
1:51 am
blogger is finally up and working. thus, i can finally start blogging.. im one week backdated..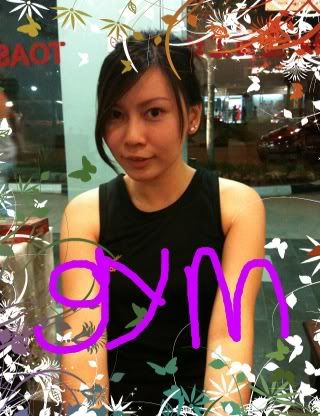 ive been hitting the gym regularly to try and lose e wt i gained during the hols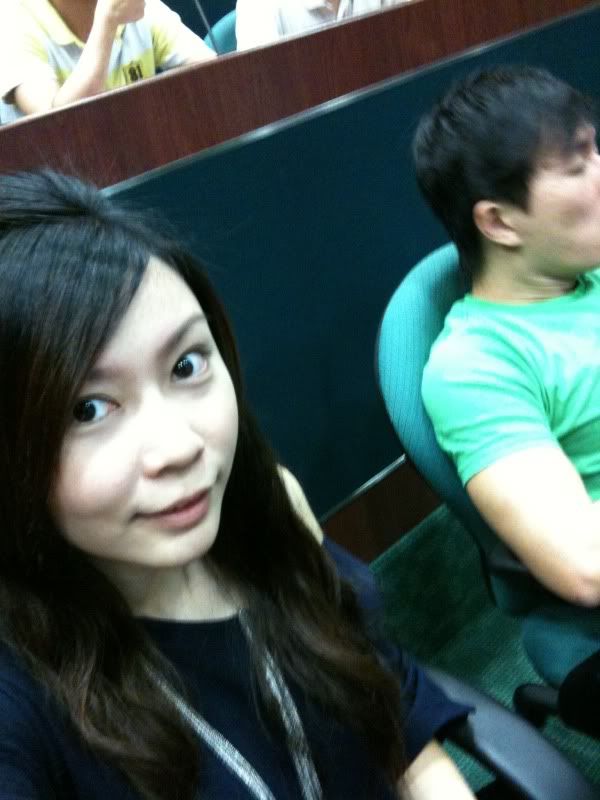 super slack job.. jus sit in the lecture rm, listen to ppl give talk & get paid.. hahaha..
i chose a new pink sony tv for babe's room!! =) totally sweet!
went bowling last sun & saw tis guy tat has an ankle injury but stil insisted on playin bowling.. he limps his way to throw the ball.. super comical la.. *sorry video is upside down*
4:01 pm

wad the hell is wrong wif blogger!!!!!
i cant upload my pics and i cant blog properly!!!! sucks!!!
11:29 pm


another dae at SENTOSA!!!
we cycled todae.. though its only for abt 45 min we were both totally exhausted & our legs r super tired.. haha.. we had fun 'stealing' the balls given by the teenage mag carnival & had a hard time trying to deflat the balls as the balls r too HUGE! haha.. saw alot of dogs at the beach todae.. mayb will bring peg to e beach one of these days.. tt shld b interesting.. lol..

1:09 am
me & babe bought matching Havaianas slippers from NUM.. bought the black one wif metal logo.. love it manz! =)
9:47 pm
working life sucks!!! i hardly hv time for myself everydae aft work.. cant wait for the weekends to come & cant cant cant wait for the last dae of work!!! til den ive gotta bear wif it & slog my guts out.. =((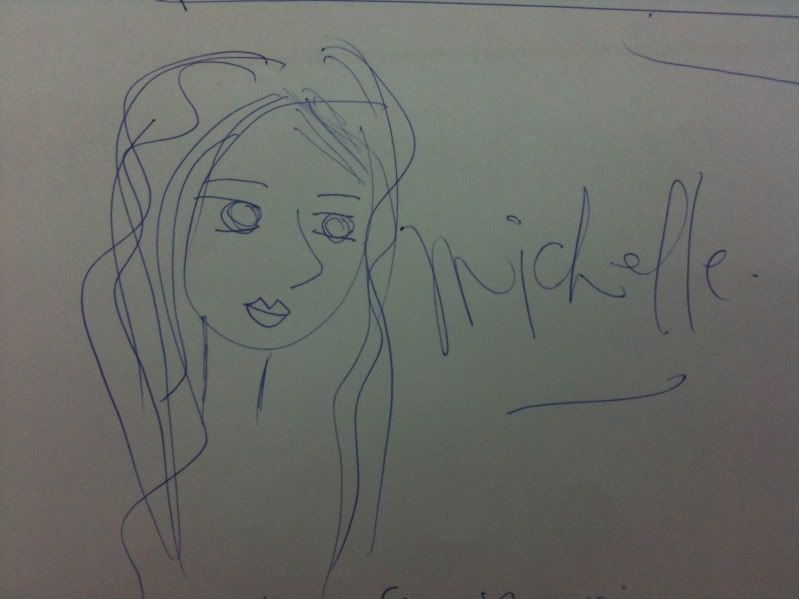 my portrait drawn by my colleague shekinah

wanted to play pool during our lunch time.. without realising that there were no balls inside i jus happily pushed the $1 into the machine n it was eaten up by the pool table.. sucks!
11:42 pm
baby looks the most alluring when he's doing pull ups in the gym clad in singlet & sexy shorts! haha..
11:21 pm
HAPPY ANNI BABY!!!! =)))
had craving for korean bbq so babe brought me to SHILLAWON for korean bbq! food is not bad.. 7/10 la.. the meat is nicely marinated & its not v spicy.. u can choose spicy or non spicy meat.. my fave was spicy chicken & beef.. babe prefered the non spicy ones though.. we ate far too much meat & in e end we din hv space for e korean pancake.. haiz so wasted.. i wanted to try lor.. but din manage to as we were both stuffed to the brim.. haha..
looks gross but its actually chicken & it taste e best among all e meat. haha..
12:01 am
ive got a very traumatic experience at e comm centre todae.. i had to queue for 4h+ to purchase the iphone.. & to make tings worse, i wasnt givent a tag when i joined the queue tks to the muddleheaded singtel staff.. but luckily it din pose much of a prob & i was quickly given one..
having to queue for so many hours is reali straining lor.. damn sian & tiring.. if not for e fact tat ive paid $50 reservation fee i won hv queued lor.. wld hv opt to collect it another dae.. anw tk god i made it thru & came out in 1 piece..
and
TKS BABY FOR ACCOMPANYING ME THRU TIS ORDEAL!!!!! LOVE U! *MUACKZ* =)
massive number of ppl who turned up to buy e iphone
1:13 am
caught the movie ICE AGE 3 @ ILLUMA's cinema.. movie is reali hilarious.. if u wanna get a gd laugh u shld go catch tis movie.. haha..
b4 tat we went to MAXWELL market hoping to eat MDM TAN'S NASI LEMAK after reading its gd review.. but we went there late & it was all sold out.. damn disappointed la.. so we ate TIAN TIAN CHICKEN RICE instead.. n my fave fried sweet potato balls!
9:01 pm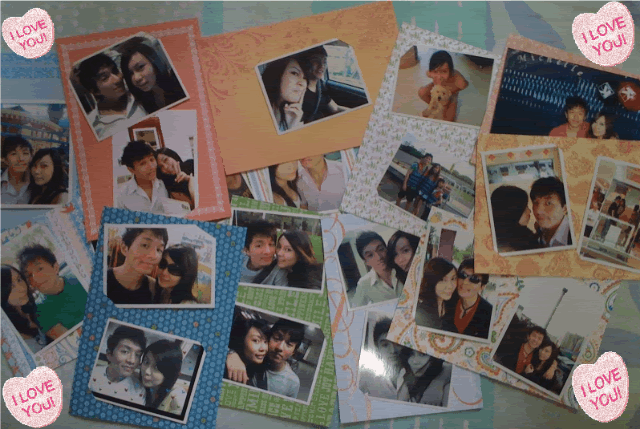 me & babe spent our afternoon mounting our photos onto the pretty cards we bought frm the artshop @ central mall.. hv yet to decide hw we r gonna bind them together.. haha.. though we've been together for almost 3 yrs but the photos we took together are very little.. these photos hold all the sweet memories tat we've had together..
11:53 pm
was hoping to get a lil tan by goin to sentosa but unfortunately it started to rain shortly after i arrived.. wad a bummer.. totally dampened our spirits.. i even specially went to buy a mat so i could lie down comfortably to tan.. but din manage to put e mat into gd use.. DARN! =(
it was super windy
SPOTTED: courtesy lion wearing mask. super cute!
12:23 am
XIN WANG TAIWAN CAFE
new outlet opened by xin wang which sells taiwan food instead of e usual hk food.. dislike the weird sitting arrangement whereby me & babe were made to sit side-by-side on a 4 seater table with another couple sitting directly opp us on the same table.. so e min i look up i'll c e couple right in my face.. hw to eat comfortably sia??
food is also lousy.. though the portion is huge and price is reasonable.. e side dishes r worth trying but not e main dishes.. the mee sua tat i ordered is recommended by the chef but it totally sucks! sesame oil chicken shld nv be served in soup.. it makes e whole dish feel v oily..
pearl milk tea & mango milk shake
fried fish paste cake w sweet & sour sauce
sesame chicken mee sua
crispy chicken rice
MSIA TRIP
msia trip to durian plantation, choco fty plus shopping @ Jusco.. lazy to upload e pics so would jus let a few pics do e talking.. hehe..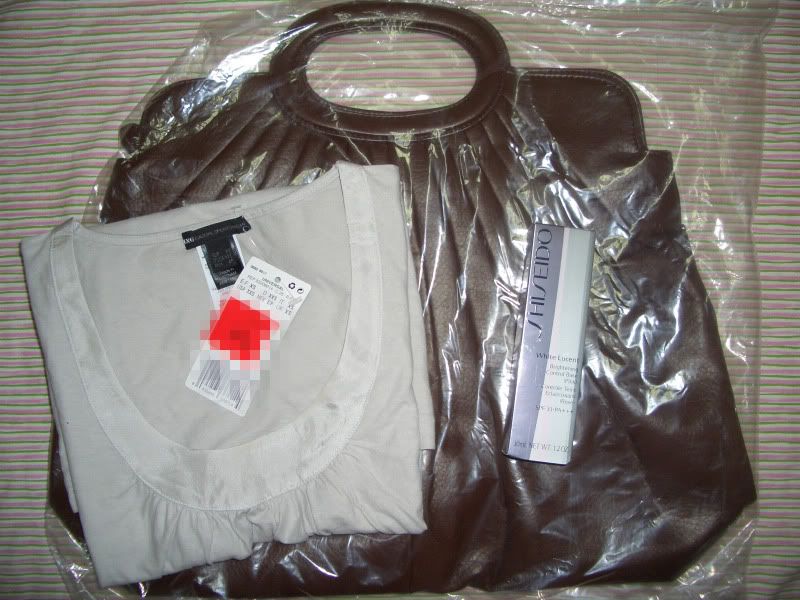 my loots from msia =)
durian tree
rambutan tree
1:05 am
if i din meet my mom for lunch, i would hv nv known tat NUS arts canteen has a nice seaview.. haha.. so im glad i went over to hv lunch wif my mom during her lunch break.. =)
travelled to IKEA to buy new shower curtains for my bathroom but din manage to find aniting suitable.. instead of getting wad i was supposed to buy from IKEA, i bought tis cutie ghost lamp & babe bought a mouse pad.. haha..
den headed down to BUGIS in search for a new shorts.. managed to get tis light coloured denim shorts for only $15 bucks! wad a steal!!! =D
anw if uve been to bugis village im sure u wld have seen tis drinks stall jus at e back of the bus stop..
DON BUY DRINKS FROM THEM!!!!
WHY?? cos e woman tat is working in tat shop was opening tis coconut, knowing tat e juice would fly everywhere but did not take any precaution.. guess wad? the juice flew onto a very unlucky person: ME!!! land on my arm still nvm.. worse of all is the juice landed on my LV bag!!!! not on e canvas but the leather part.. KNS LOR! tat part cant b cleaned lor & will leave a water mark.. PISSED!!!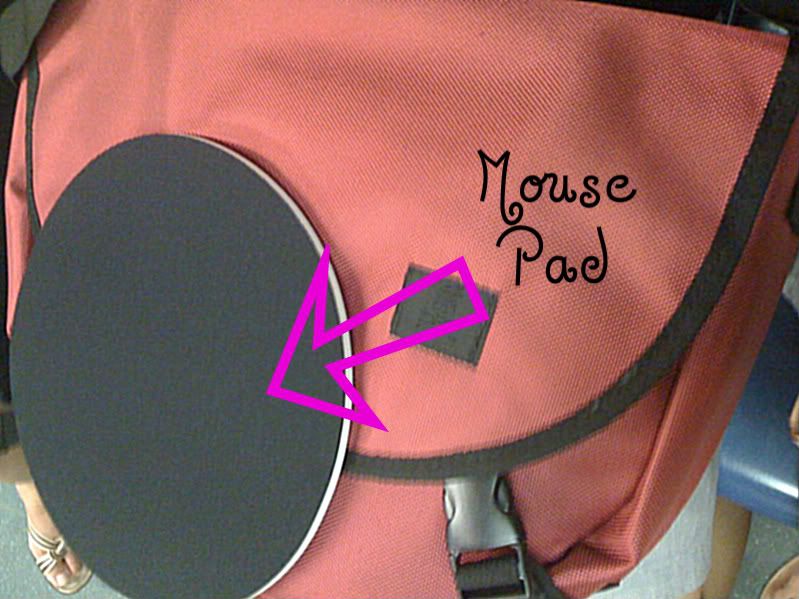 mouse pad from IKEA for 90cents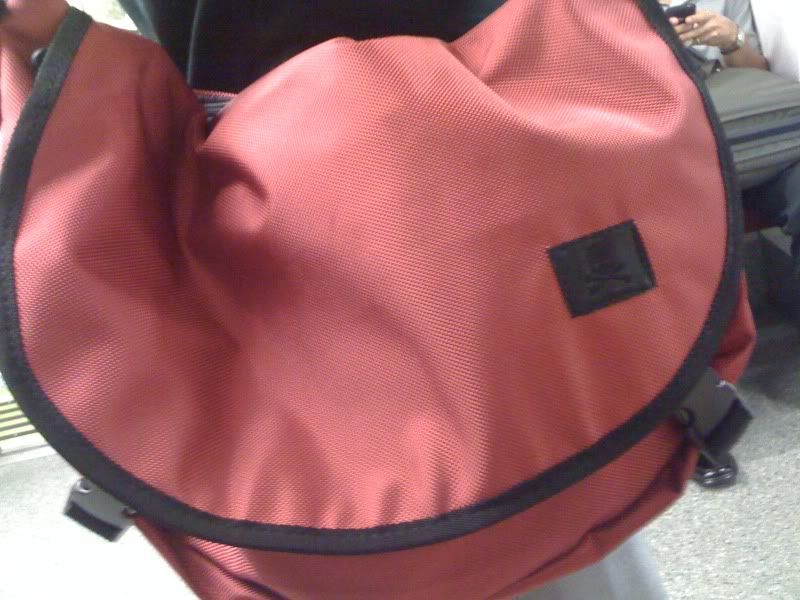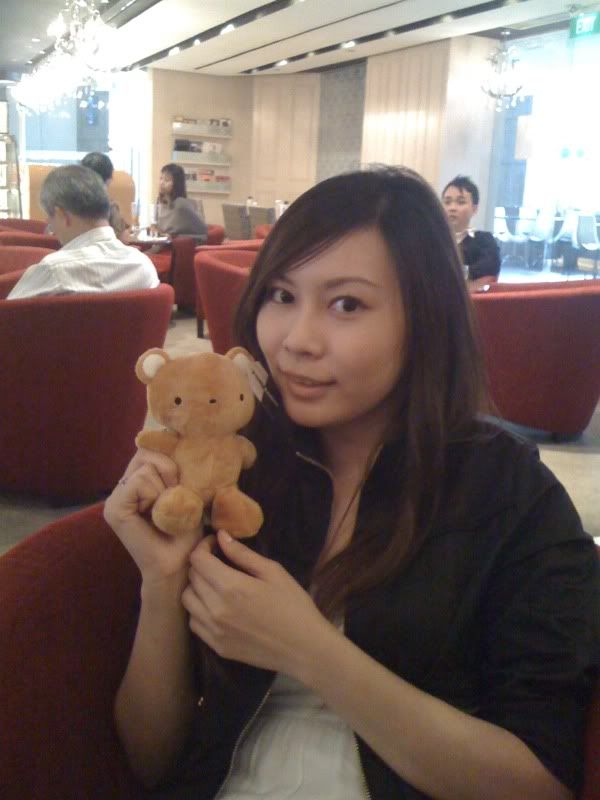 TCC having 1-for-1 promo so we went to eat our fave TCC dishes.. applicable to TCC card holders only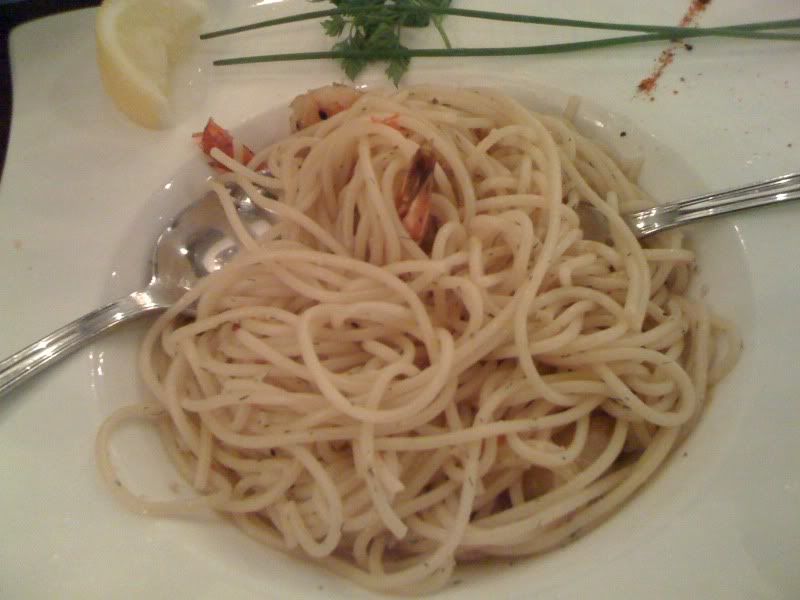 salmon pasta
11:48 pm


Free Cursors
Myspace Layouts
Myspace Comments